Product:
Treasure Island board game
SKU:
21675
Price:
R 184.00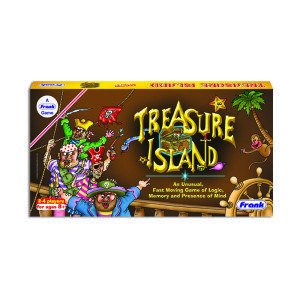 Product Description
Treasure island board game.
So many islands and so much treasure to find.
All you need is a good memory, great logic and
a little bit of luck to find where the treasure is.
Contents; 20 Island cards, 4 bonus island cards
20 Treasure cards, 4 gold coin cards
1 Dice, 4 Pirate cut -outs
4 Plastic bases, Instructions
back


Buy Now
Add to Cart / Wishlist
Treasure Island board game


Checkout
Rest assured your personal information is safe.
As we are unable to carry all the products available in stock delivery may take longer than expected.