Product:
Four magnets fun set
SKU:
10428
Price:
R 45.00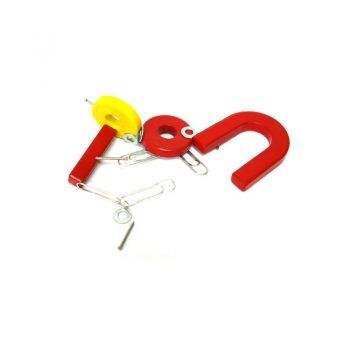 Product Description
Four magnets fun set
bar magnet
horseshoe magnet
two ring magnets and some every day items to attrack
Magnets are marvellous all around us in everything we use. Each magnet has
definite directions in which its magnetic field acts and we call these the NORTH
and SOUTH poles of the magnet
There are many facinating effects of magnetism which you will find out for
yourself by experiment and play
back


Buy Now


Checkout
Rest assured your personal information is safe.
The Postage Fee for SA Post Office is for a total weight of 1kg and is the minimum fee chargable. A total amount will only be able to be given for postage once the full order has been received.
As we are unable to carry all the products available in stock delivery may take longer than expected.