SKU:
10458
Price:
R 92.00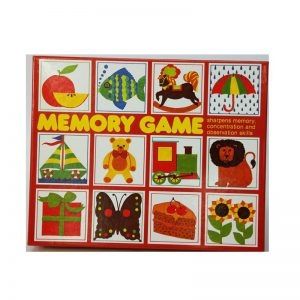 Product Description
Memory game
A game of mental skill which may be played at 3 different
levels of ability
1. Basic recognition and sorting
2. Identifying , naming and collecting game
3. Classic memory game
back


Buy Now


Checkout
Rest assured your personal information is safe.
As we are unable to carry all the products available in stock delivery may take longer than expected.